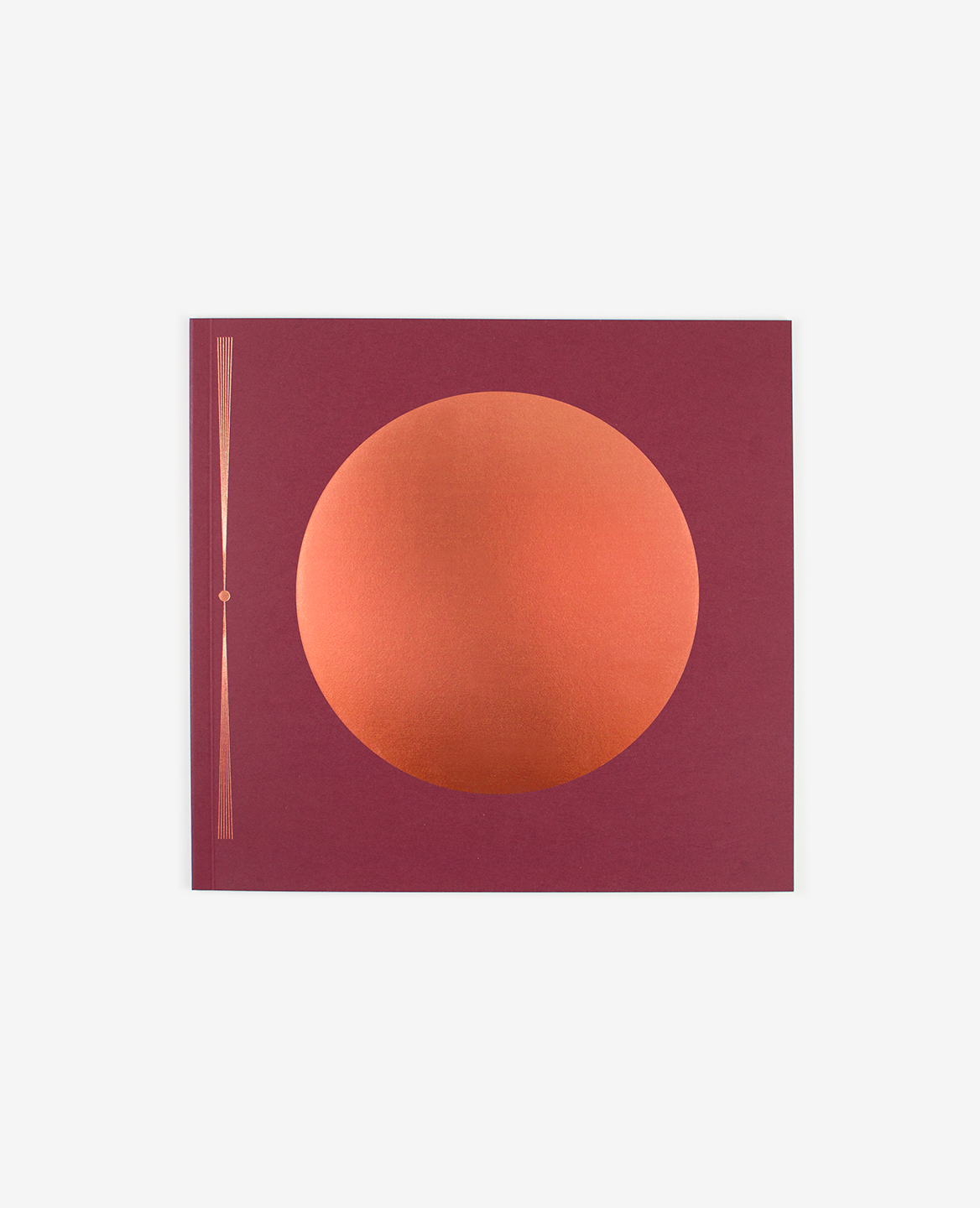 Au soleil
+ FREE : Au soleil 2, a text by Paul Cox edited by Fanette Mellier and published by the Librairie Petite Égypte on the occasion of the exhibition Au soleil et dans la lune.
Fanette Mellier, 2015
26 pages, 21 x 20 cm
6-color pantone printing
Metallic copper foil softcover
ISBN 979-10-90475-15-1
Dizygotic twin of the book Dans la lune, published in 2013, Au soleil transcribes a daily solar cycle in 6 colors. Fanette Mellier proposes to assess the radiation of light as color expansion: from morning blue to sunset purple, sun halos permeate the atmosphere with incandescent colors. This book is published with the support of France's Ministry of Culture and Communication and the Alsace region.