Sorry, this product cannot be purchased.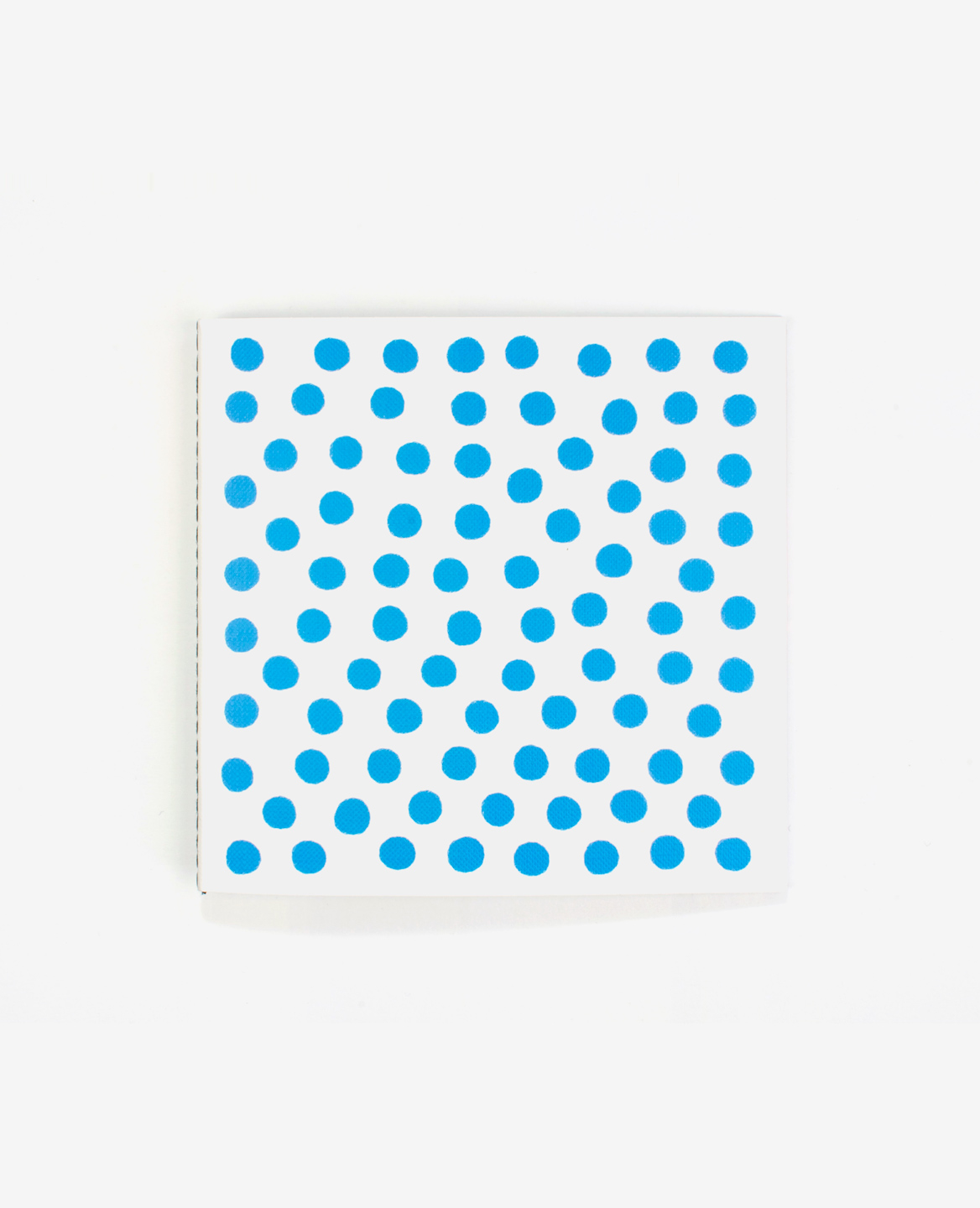 New
Dots
(Free shipping worldwide)
Antonio Ladrillo, 2020
24 pages, 13.3 x 13 cm, fluorescent four-colour process printing
Softcover, Singer-stitch binding, brilliant foil colophon
ISBN 979-10-90475-25-0 (Second edition)
Based on the same cuts, folds and colored sequence, Dots, Lines and Colors only have one difference: their pattern which is composed of dots, lines or blocks of color that modify in the end our visual perception. Each book thus reveals its own dynamics and allows us to explore endless combinations of reading, in 2D or 3D.
SUMMER BREAK. All orders placed after July 31 will be shipped on Monday, August 17.