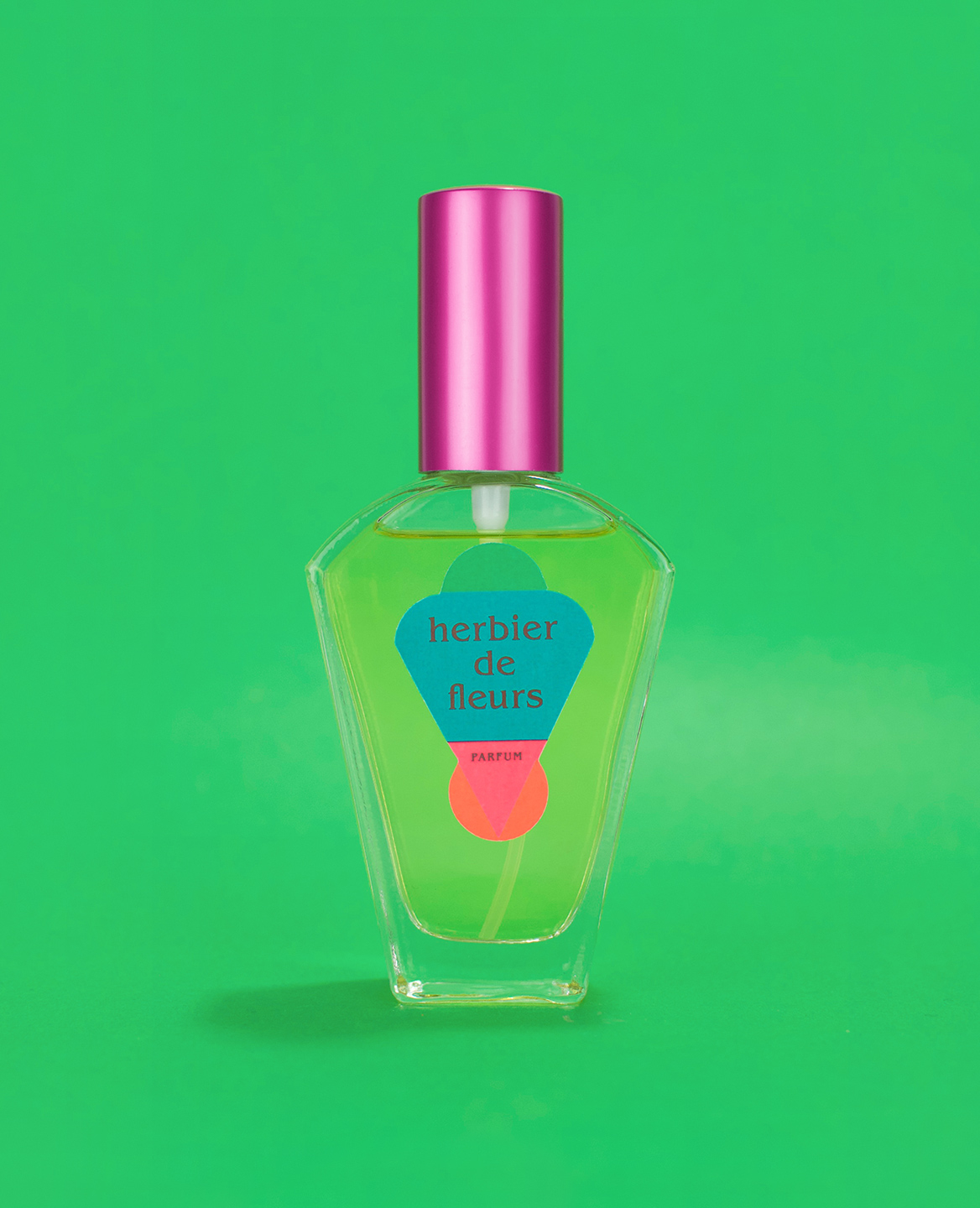 Herbier de fleurs
(Free shipping worldwide)
Pre-order. Delivery from December 10.
Fanette Mellier
Eau de parfum, 50 ml + 16 fragrance tester blotters
Fragrance notes, in order of appearance: Orange, Arabian Jasmine, Tuberose, Strawberry, Violet, Vanilla, Tonka bean and Vetiver.
Created by Fanette Mellier to coincide with launch of her book Herbier, this perfume is the result of a collaboration with Thierry Blondeau, perfume designer. The bottle of concentrated eau de parfum comes with 16 shapes inspired by flowers (identical to those in the book) cut from perfumed card. The bottle is wrapped in green tissue paper and nestles in a green carton. Paper petals and tangy pistils evoke a vintage scented gum.. A pop herbarium in a bottle!