Books. Art, Craft & Community presents a thriving ecosystem of papermakers, printers, bookbinders, artists, designers and publishers from round the world. Selected by Simon Goode and Ira Yonemura of the London Centre for Book Arts, these artists and makers share a spirit of curiosity and resilience. They not only adapt to new ways in which readers engage with books, but are forging new possibilities for their craft along the way.
Books. Art, Craft & Community, pp. 52-57, published by Ludion, october 2021. Words by Antonia Williams.
'A child has the power to remind us that colours or simple geometric shapes can be the main subject of a book. It teaches us to look at the world with new eyes' says Alexandre Chaize, who specializes in the publication of children's books.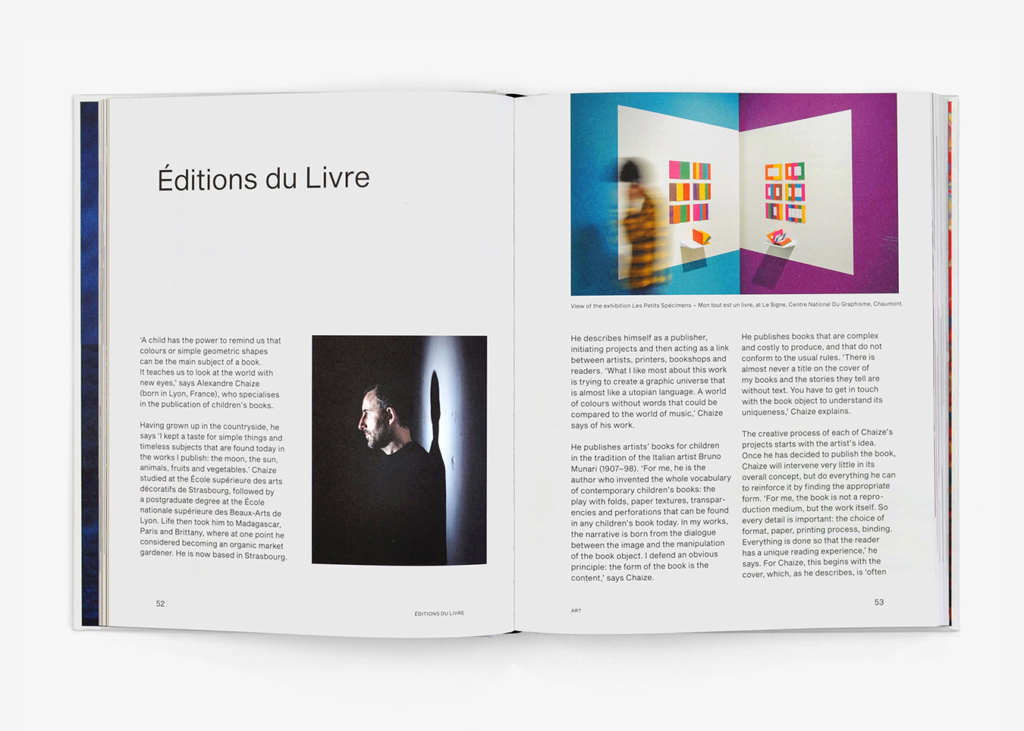 'I remember a little girl leafing through Dans la lune by Fanette Mellier, the cover of which is decorated with a gilded circle. She looked at me while discovering the first pages of the book and suddenly exclaimed, "It's the moon!" This succession of circles had become the beginning of a story for her.'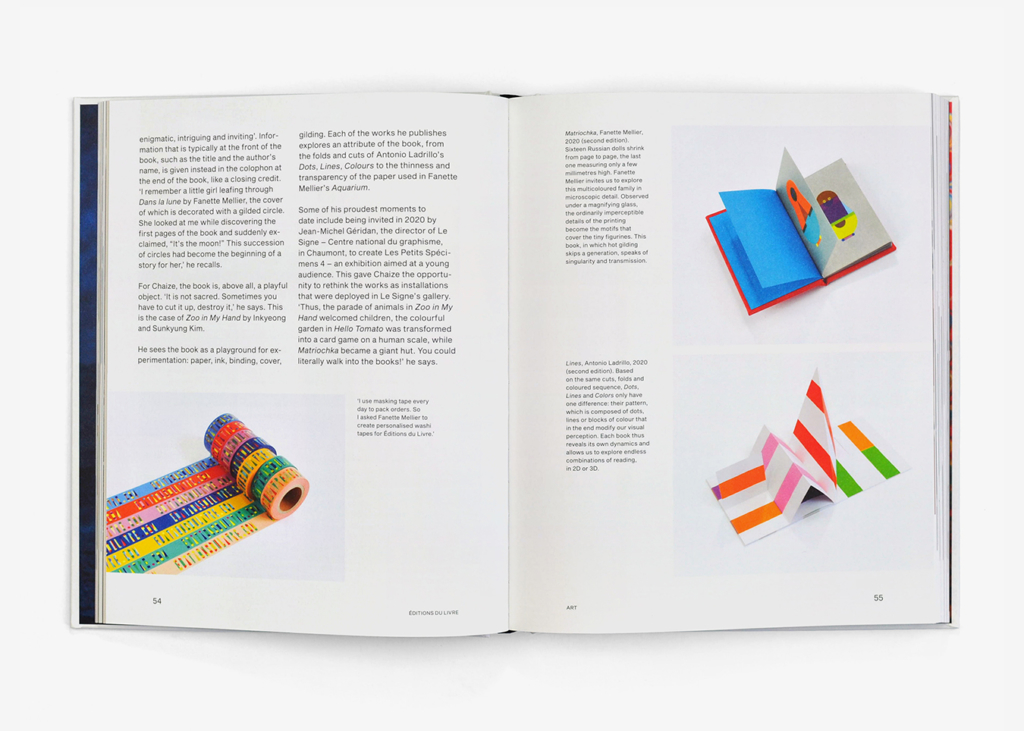 'I defend an obvious principle: the form of the book is the content.'